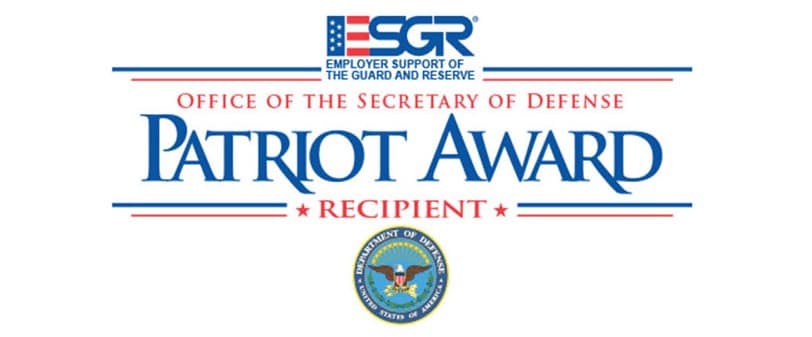 As part of Village Pointe Toyota's customer appreciation event, we're honored to be presenting the Patriot Award to our Service Director, Kyle Newsom. The award reflects the efforts made by an individual to support citizen warriors through a wide range of measures such as offering flexible schedules, time off before and after deployment, caring for their families, and granting leaves of absence if needed. Nominations are conducted through employees serving in the National Guard or Reserve, or the spouse of a Guard or Reserve member.
The Patriot Award is part of the Employer Support of the Guard and Reserve (ESGR) series of awards. The ESGR is part of a Department of Defense program whose mission is to develop and promote supportive work environments for service members in the Reserve Components through outreach, recognition, and educational opportunities.
ESGR was established in 1972 to assist in building better relationships between service members and their employers. The program is supported by a network of over 3,000 volunteers in over 50 committees spread across the United States, the District of Columbia, Guam-CNMI, Puerto Rick, and the US Virgin Islands.
To learn more about ESGR, visit their website at https://www.esgr.mil/.