Requesting Trade-in Estimate
* Indicates a required field
Cancel
Important Information & Disclaimers
Exchanging Old for New: How Do Trade-Ins Work?
Do you have an old vehicle that you're looking to trade in? If this is the first time you've considered trading in a vehicle, you might have some questions about how the process works. It's actually quite simple.
One of two things will happen. In most situations, the value of the vehicle you'll be trading in will be less than the value of the one you'll be purchasing. The dealer will subtract the value of your trade-in and add any remaining balance to your new auto loan. You can still have a new car, you'll just be paying off your old car at the same time.
The other scenario only occurs in rare instances when you'll be trading an expensive luxury vehicle for an affordable economy car. If the value of your current vehicle exceeds the value of the new car, you'll essentially be making a direct trade and the difference will be settled.
How Much is Your Car Worth?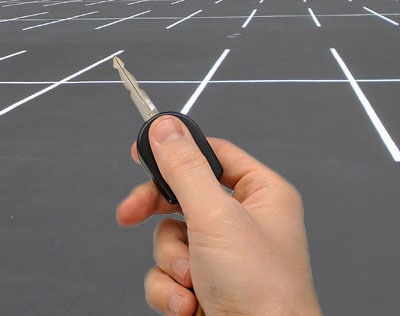 Before you can start searching for your dream Toyota car, you'll need to determine the value of your current vehicle. You can't figure out your budget until you know the value of your trade-in. That's why we've provided this handy calculator to help you out. Plug your information in to get an estimate of your vehicle's value. The more information you provide, the more accurate the estimate will be.
What Can I Get For My Trade-In?
Buying a new car is exciting, so prepare to have some fun with the process. Start browsing our inventory today to find the car you've been dreaming of. Our inventory is always changing, so be sure to check back regularly during your search. If you have any specific requests, please give us a call today! We can keep an eye out for a certain make and model, or you can come in and discuss what you're looking for in person. Here at our Toyota dealership, we're dedicated to helping every guest drive home in the car they've been hoping for. We look forward to meeting you!