A Guide for Toyota Transmission Repair and Maintenance
The cost of transmission repair can be a pain in the pocket. This is especially if you consider that is among the essential parts of your car. However, you can always avoid the frustrations of transmission repair costs by taking the right precautionary measurements towards maintaining your transmission and keeping it healthy. Consequently, this will help you save money down the road. The following strategies can aid in the minimization of the number of times your transmission will require repair.
Tips to Keep your Transmission Healthy
Your Brakes need a Break
Overtime, riding your car's brakes can bring issues with the transmission. You need to be conscious on how often you apply the brake. The best way to resolve it is to downshift the brake. Apply less pressure on the brakes to minimize the amount of strain on it.

Give your Transmission a Boost
You can give your transmission a boost by using effective products such as additives for modifying friction. These additives prolong the life of your transmission. At the end of the day, you also get to save money.

You Ought to Tune-up
You cannot afford to miss any regular tune-up appointment. A havoc engine can damage your transmission. Transmission repair can get harder than it should have been when shifting. Therefore, take care of your vehicle and keep check on your alignment. In return, your transmission will benefit from it.

Think Twice Before Helping Others
However mean this may sound, you need to take caution before giving your vehicle to tow or haul heavy loads. This is because; the extra weight wears away your transmission. Only heavy duty vehicles are supposed to do such weighty tasks. Alternatively, you can offer a hand by calling a tow-truck.

Keep A Regular Check on your Fluid
This might sound easy; however, keeping an eye on the level of your fluid is one of the most effective ways to maintain your transmission. You should check it after every 6 months. This also helps mechanics to easily find the possible problem depending on the level of your transmission fluid.

When is the Right Time to Change your Fluid?
The time you should change your transmission fluid depends on the kind of transmission you have, where you drive, how you drive, the type of vehicle you drive, and how much you drive your vehicle.
Nonetheless, for a rough approximation, you should change the fluid after 50,000-10,000 Kms or after two years, for an automatic transmission.

On the other hand, for manual transmissions, the fluid should be changed after every 50,000-90,000 Kms it covers. If the use of the car is intense, for instance, if it used for towing, the fluid should be changed after covering 25,000 kms.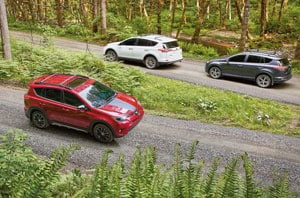 In cessation, maintaining a transmission is easy, but replacing it can be pricey. Therefore, it makes sense, to ensure that you take care of your transmission, instead of being caught unawares with a humongous bill to pay. Again, if your transmission is well maintained, the more miles your vehicle will cover. The tips given above will help you to ensure that your transmission is working properly, and shifting masterly behind the wheel. If at all, you have any issue with your transmission such as strange smells, unusual sounds, or your transmission needs repair, address the issue quickly. The best thing to do is to have your car looked at as quickly as possible.
Our dealership can help you with whatever issue your transmission has. We have professional mechanics and service techs who are well equipped with knowledge and experience required to get solutions to any transmission problems.
Service Hours
Monday

7:00AM TO 6:00PM

Tuesday

7:00AM TO 6:00PM

Wednesday

7:00AM TO 6:00PM

Thursday

7:00AM TO 6:00PM

Friday

7:00AM TO 6:00PM

Saturday

7:00AM TO 5:00PM

Sunday

Closed