There's never a good time to have a car problem, but having your car's AC quit in the middle of summer is pretty bad. Fortunately, if this happens, you don't just have to suffer in a hot car! And you shouldn't, either. A malfunctioning AC system isn't just unpleasant for you – it's actually bad for your car, too. Letting a non-working AC system go can do quite a bit of damage, as otherwise healthy parts are forced to compensate for the parts that aren't working so well. This means that you can easily go from having to replace just a single non-functional part to replacing more components, and sometimes the whole system! From leaks to bacterial growth and mechanical problems, here are some common AC system problems and how to tell if you might have one.
Have you noticed a drop in pressure or liquid collecting under your car?
If the pressure in your AC system suddenly drops, or if you notice an oily puddle under your car, you might have a leak in your AC system. The AC system pressure should fall within a certain range, which is outlined in your car owner's manual. If there is a leak somewhere in the AC system, one of the first things to happen is a system pressure drop. A leak can start in many places, like holes or cracks in the valves, hoses, condenser, and compressor. Regardless of where the leak starts, however, you should get it fixed as soon as possible, as it can quickly get worse. In addition to lower pressure, you might also notice an oily collection of fluid under the car. This can indicate a refrigerant fluid leak. The refrigerant fluid coats the AC system and helps turn warm air into cold, air-conditioned air. If it leaks, the AC system won't be able to do its job. Another reason to get a refrigerant fluid leak fixed quickly is that the fluid can seep into the engine and cause considerably more damage.
Is there a strange, locker room-like smell when you turn on the air?

If you notice a musty or stagnant scent when your turn the car's AC on, you might actually have bacterial growth in your AC system. This problem is one that should be addressed quickly, and for more reasons than making your car smell good again. Once bacteria is established, it can actually multiply quite rapidly. If this is allowed to happen, the bacterial growth can actually destroy the AC system and force you to replace the entire thing! The phenomenon of bacterial growth, called "sick car" syndrome, can be treated by having a mechanic flush the system to remove moisture buildup and help clean air start flowing again. If you have this problem, a good way to avoid it in the future is by running the AC system periodically during times you wouldn't normally use it, like the late fall and winter.
Does the AC blow only warm air, or no air at all, when you turn it on?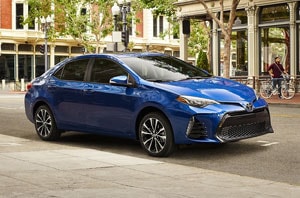 You may also find that you get in the car and crank the AC, only to find that nothing happens when you do. You might also notice that the AC blows only warm air, but it never gets cold. Either way, there may be a bad mechanical part in the system. The condenser, which is one of the most critical parts of the AC system, is a common culprit in cases where the AC system doesn't blow out cold air, or doesn't blow out air at all. Therefore, it should be one of the first parts that you or your mechanic check. Other parts can stop working too, such as the compressor, cabin air filter, and radiator fans. If these parts go, it can also trigger the AC system to stop working.
If you are having any of these problems, or if you would like to check the status of your air conditioning, schedule an appointment today! Check our service specials as we frequently offer discounted services.
Service Hours
Monday

7:00AM TO 6:00PM

Tuesday

7:00AM TO 6:00PM

Wednesday

7:00AM TO 6:00PM

Thursday

7:00AM TO 6:00PM

Friday

7:00AM TO 6:00PM

Saturday

7:00AM TO 5:00PM

Sunday

Closed