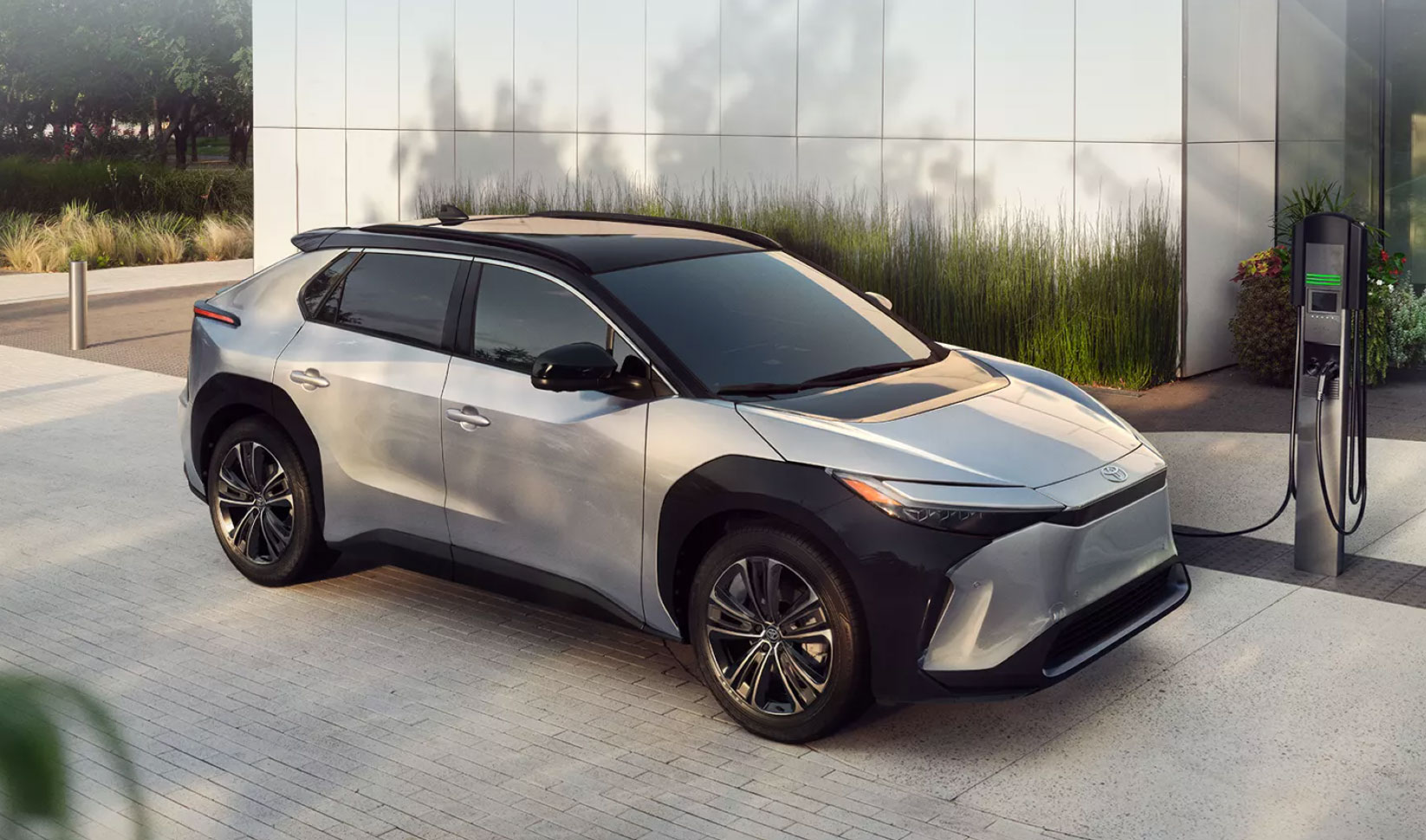 Toyota already offers some of the most popular hybrid vehicles in the United States of America. This renowned Japanese company has introduced several plug-in hybrid models for the growing lineup in recent years. Having industry-leading experience in designing high-capacity batteries and powerful motors, this firm is more than ready to launch a handful of electric vehicles. Toyota is excited to introduce the Beyond Zero initiative, which will heavily electrify the roster in the near future. By 2030, this iconic motor company will offer more than two dozen EV models for the mass market in North America and all over the world. As charging stations continue to expand in the United States of America and Canada, more EVs from Toyota will surely appear on the highways.
Preview of Upcoming Toyota Electric Vehicles
The 2023 Toyota bZ4X kicks off an exciting new era in the Beyond Zero campaign. This premium electric SUV will cater to customers who truly value efficiency and utility at competitive prices. After leaving the assembly plant, this all-new EV will have zero carbon emissions for the rest of its useful life. The 2023 bZ4X will offer a targeted driving range of up to 250 miles on the highway based on preliminary estimates. Equipped with 20-inch wheels, this electric SUV will have an imposing stance without compromising efficiency. A 12.3-inch multimedia center, five USB charging ports, and a wireless smartphone charger are some of the high-tech highlights inside the cockpit.
Families in the USA should look forward to the arrival of the 2024 Toyota bZ5X. This three-row SUV will adopt some features from the popular Highlander model. Solid-state batteries will most likely propel the all-new SUV. Dual electric motors will make a great combination with the high-capacity, high-voltage battery packs. In terms of utility, the bZ5X might have clever storage compartments and adjustable seating in the second and third rows.
Engineered for light-duty driving, the Toyota Pickup EV will be based on familiar utilities with a new level of efficiency. This versatile electric model will probably adopt many features from the midsize, gasoline-powered Tacoma. You might also see TRD-tuned technologies and hardware on the electric pickup truck. Additionally, the four-door cabin will most likely have enough seating for a crew of five.
Get in touch with our certified Toyota car dealership to receive updates on electric vehicles that will soon arrive on the domestic market. Once the EVs roll into production, they will be available for early reservation through our dealership.