Introducing the Toyota bZ4X SUV Concept, this vehicle sets out to electrify Toyota's lineup. Believe it or not, Toyota even helped to expand this market back in 1997 when they invented the first electric hybrid. The Toyota bZ4X SUV Concept features an all-wheel drive system with a sleek SUV design guaranteed to appeal to American buyers.
Examining the Big Picture
Since the beginning, Toyota has never lost sight of the big picture. The automaker hopes for carbon neutrality by 2050. This ambitious global commitment means that Toyota must continue to push for electric cars. By the year 2025, Toyota says that it hopes to add 70 electrified vehicles to its lineup. Seven of the models will be bZ models and 15 will be new battery-electric cars.
Toyota's empowering vision of the future requires them to keep pushing for electric cars. Like many other automakers such as GM, Chevy and Ford, Toyota plans to sell an all-electric pickup.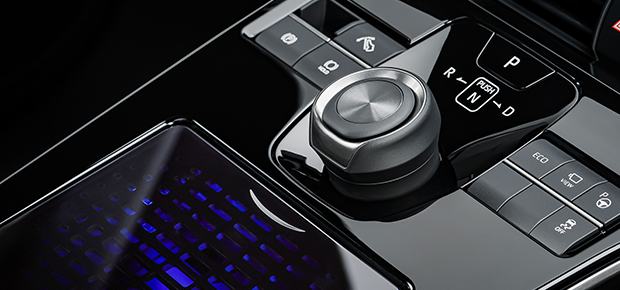 Coordinating with Other Brands
The brand built the Toyota bZ4X SUV Concept in close coordination with Subaru. They designed it on the new e-TNGA BEV- a dedicated platform. First opened on August 28, 1937, Toyota has always committed itself to build quality vehicles. They have a reputation for vehicles that last for years, and their legendary durability remains one of the hot reasons people continue to buy Toyota. Subaru helped to bring AWD to the Toyota bZ4X SUV Concept. They always hoped to achieve a driving experience both engaging and comfortable while behind the wheel.
Meeting a Diverse Range of Needs
Toyota seeks to remain responsive to the needs of customers throughout its time in business. They focus on what the customers say they need help with. Its products and technologies will arise to meet the demands of the market. The demand for electric vehicles is estimated to reach $2495.4 billion by 2027. That shows 33.6-percent growth since 2020.
If you'd like to learn more about Toyota electric vehicles, come to our dealership today! We can show you the Toyota bZ4X SUV Concept, and we can roll you through our list of other electric vehicles. One of the goals behind Toyota vehicles is to offer an engaging and comfortable driving experience. You will find that all Toyota vehicles focus on this to one extent or another. While driving a vehicle, you want to get the most from it while reducing your carbon emissions. Check out the hybrids available if you don't want to switch to a fully electric vehicle.