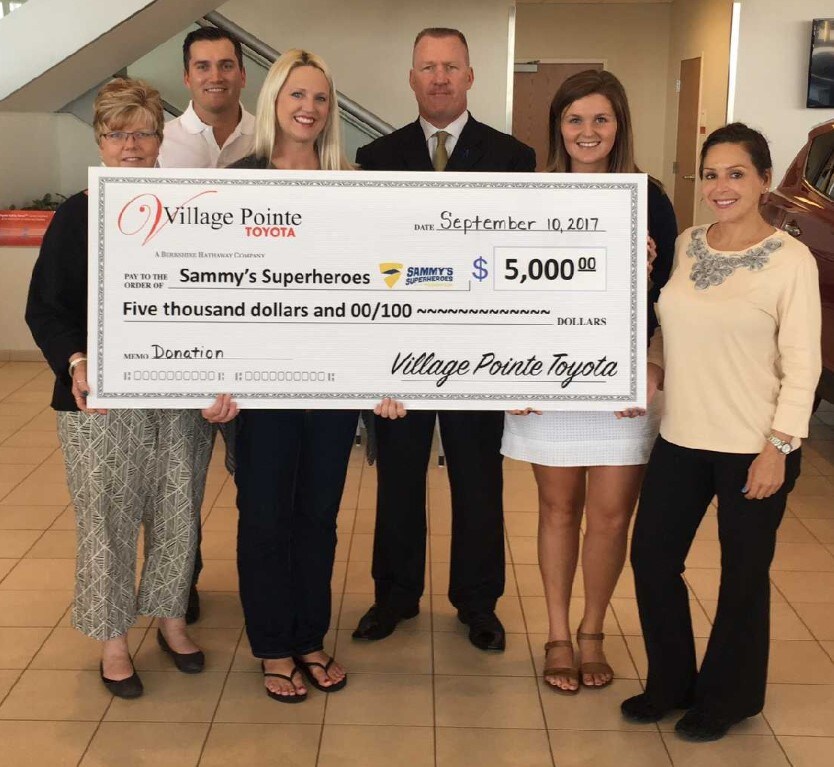 Last month, Village Pointe Toyota had the special privilege of once again hosting the Glow Gold Rally, an annual fundraising event for Sammy's Superhero Foundation. We're elated to say that the event, now in its second year, was a huge success! Thanks to the help of our awesome community, we were able to raise over $25,000 for the cause. We here at VPT were also able to double our donation from last year, a feat we are especially proud of.
If you were one of the 350 people who came out to our fundraising event, we'd like to once again say THANK YOU! Every day, 43 children are diagnosed with a form of childhood cancer, and your contribution will help fund the child-specific research necessary to develop treatments and save lives. Additionally, your support at this event and others like it means the world to affected families, giving them the hope needed to carry on their fights.
In addition to having a fun-filled day playing games and snacking on delicious treats, we were able to truly honor the angels who have battled this disease. Alexa Lewis, a local mother who lost her son to childhood cancer, shared her own story with us, and the West Dodge Station elementary choir performed a beautiful rendition of Zach Sobeich's "Clouds" and led the crowd in an honorary balloon release. To close out the event, we joined together to complete a one-mile honor walk, further showing our support for the little warriors battling this disease and remembering the angels taken too soon.
Once again, we'd like to thank everyone who attended the Glow Gold Rally, as well as everyone behind the scenes who made this event possible. If you were unable to attend and would like to make a donation, you can do so here.