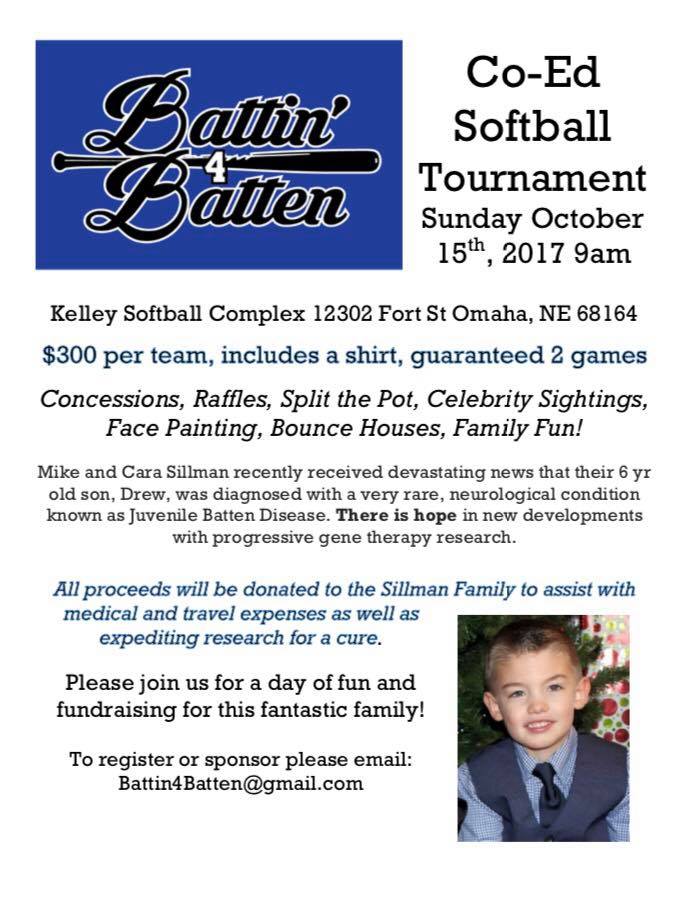 Do you have an old softball mitt laying around that's just begging to be put to good use? We have the perfect solution!
This weekend, Village Pointe Toyota is sponsoring "Battin' 4 Batten," a co-ed softball tournament aimed at raising money for Drew Sillman, a local boy who was recently diagnosed with Juvenile Batten Disease. On Sunday, Oct. 15, put your game face on and head down to the Kelley Softball Complex for a day of food, festivities and, of course, good ol' fashioned softball!
Just a few months ago, Mike and Cara Sillman were told the devastating news that their six-year-old son, Drew, has a rare neuroglial condition called Juvenile Batten Disease. This disease can cause serious neurological problems, including seizures, vision impairment, personality and behavioral changes, loss of mobility and declined motor coordination. Additionally, it often results in premature death.
However, thanks to new developments in gene therapy research, there is hope for Drew. In order to assist the family with their medical and travel expenses, we're lending a helping hand, and we hope you will too! Registration is $300 per team, which includes two games and a t-shirt for each team member. However, you don't have to play softball in order to attend this event. There will also be plenty of other activities to partake, including raffles, split the pot, bounce houses and face painting.
For more information, or to register your team, please contact Battin4Batten@gmail.com. We hope to see you there!