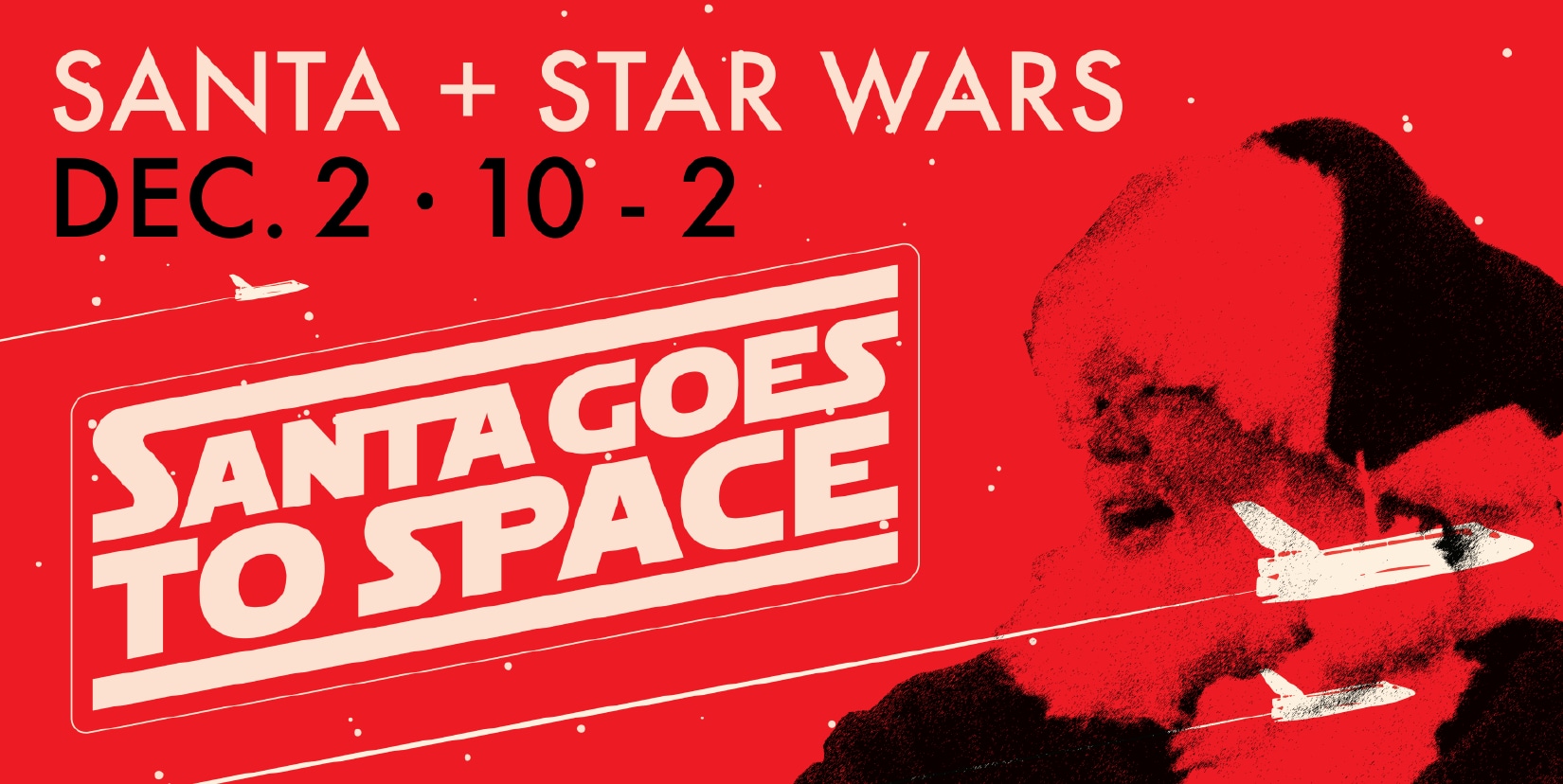 Strategic Air Command & Aerospace Museum
28210 West Park Highway
Ashland, NE 68003
Saturday, Dec. 2, 2017
10 a.m. to 2 p.m.
​All ages welcome
Your favorite man in red meets your favorite man in black at this unique holiday event in Omaha! On Saturday, Dec. 2, Santa Claus will be venturing to a galaxy far, far away to meet up with the characters of "Star Wars," and he wants you to join him!
From Luke Skywalker and Princess Leia to Storm Troopers and Darth Vader himself, you'll have the opportunity to meet a variety of naughty and nice characters here! Remember: Santa Claus will be watching, so you may want to keep your distance from the Dark Side.
In addition to meet-and-greets, guests will enjoy plenty of space-themed holiday fun! Booths, activities, planetarium showings, make-and-take ornaments and holiday music will all be included during this event. Plus, younglings will even be able to sit inside the museum's mini-F4 fighter jet like a real rebel pilot!
Santa Goes to Space is included with regular museum admission, which is $12 for adults and $6 for kids (ages 4-12). For more information, visit the Strategic Air Command & Aerospace Museum's website or call 402.944.3100. Happy holidays!